Manila—RIMANSI held the first run of the Governance and AMLA workshop for 2018 on May 29 to 31 at Hotel Benilde, Manila. Seventeen new Board, management, and staff of five Mi-MBAs engaged in the workshop.
Strengthening good governance and the important role of the Board in effectively representing the members of their respective Microinsurance MBAs are the key takeaways of the three-day workshop.
Several key speakers, including those from the Insurance Commission, Securities and Exchange Commission, Institute of Corporate Directors (ICD), and from our own MiMAP (RIMANSI), talked about basic concepts, principles and practices in good governance including compliance, performance standards, ASEAN corporate governance scorecard, role of the Board in a mutual microinsurance context, and performance management.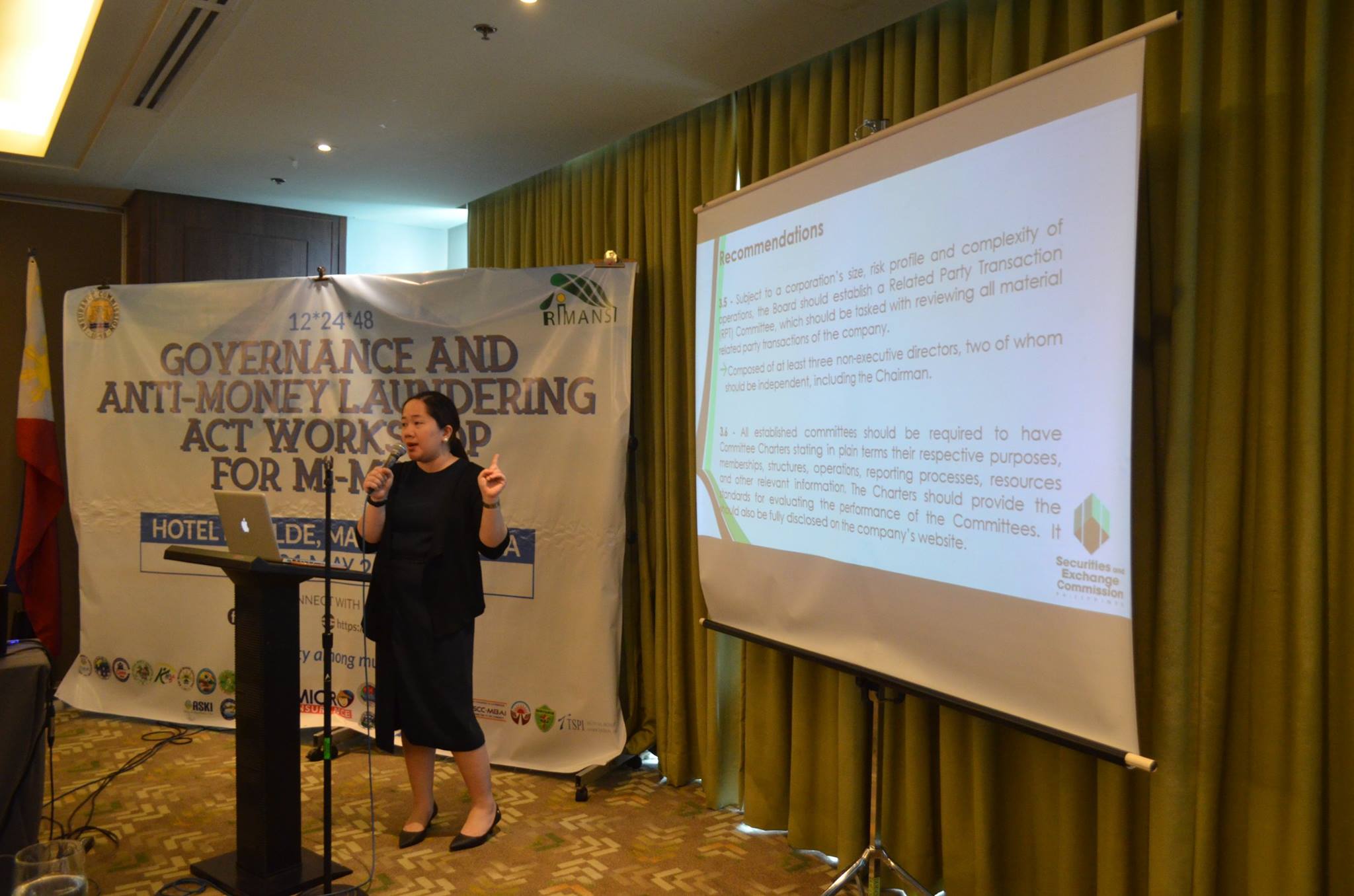 Former Board Presidents from CARD MBA and Kasagana-Ka MBA shared their first-hand experience and learnings during their term, and the feeling of fulfillment in serving members especially during times of need.
https://norgerx.com/kamagra-norge.html

The event is conducted biannually to cater to newly elected Board as one of the introductory trainings in undertaking their roles in leading their respective Mi-MBAs. Additionally, the conduct is also to cultivate a deeper understanding of Republic Act 9160 commonly known as Anti-Money Laundering Act of 2001.