Quezon City—On April 23, 2019, the Microinsurance MBA Association of the Philippines (MiMAP, also known as RIMANSI) conducted its Annual Statement Workshop for member microinsurance MBAs to aid them in the preparation and review of required annual submissions to the Insurance Commission (IC). Thirteen Mi-MBAs attended the workshop held in Quezon City specifically, 4K MBA, ASKI MBA, CARE MBA, KMBA, KCCDFI MBA, KGI MBA, NSCC MBA, Paglaum MBA, PBC MBA, QPI MBA, SEDP MBA, Serviamus MBA and Tulungan MBA.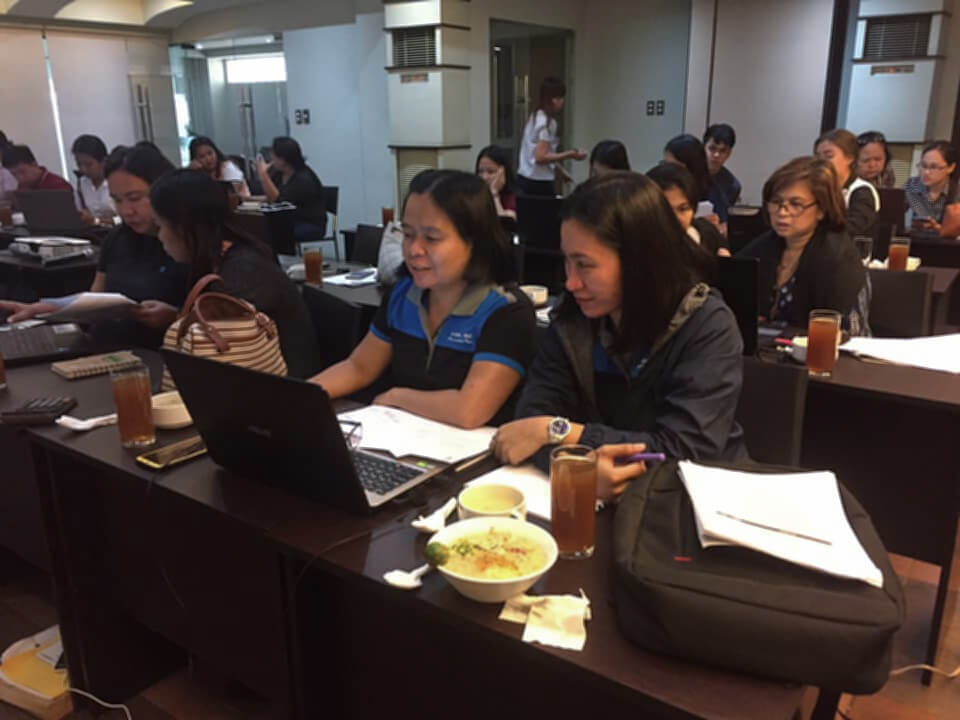 This workshop assists Mi-MBAs with the processes of the annual statement submissions. This includes completion of Risk-Based Capital (RBC) and Margin of Solvency (MOS) frameworks. Accomplishing the SEGURO worksheet is also discussed. SEGURO stands for Solvency and Stability; Efficiency; Governance; Understanding of the product by the insured; Rate of Growth; and Outreach. "Yung goal talaga natin ay matulungan ang mga MBAs na ma-submit ang annual statements nila on time." said MiMAP (RIMANSI) Programs Officer Hannah Marie Mejia who helped facilitate this workshop.
To assist in these areas mentioned MiMAP (RIMANSI) consultant Mae Elizabeth Lungay discussed the Valuation and AS processes, RBC and MOS completion. In addition, MiMAP (RIMANSI) Actuarial Staff Gideon Bani De Jesus provided a guide on how to accomplish the SEGURO worksheet.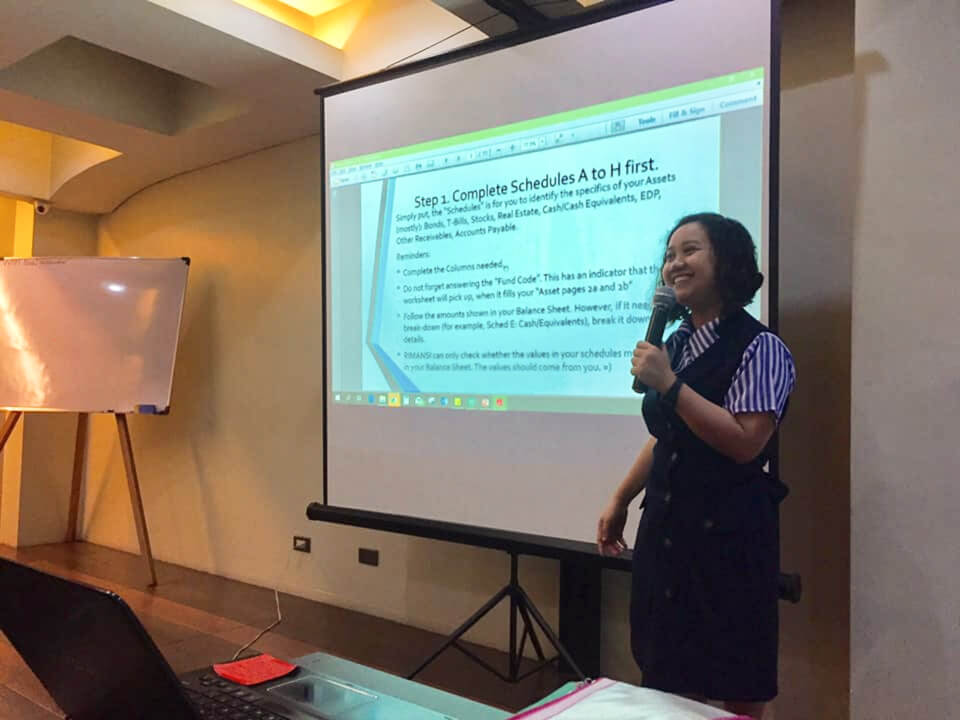 The association aids Mi-MBAs through workshops such as this to consolidate efforts on matters regarding regulatory performance review and compliance. Through this, Mi-MBAs can operate at equal footing with the microinsurance sector. In addition, this goes under the shared services of MiMAP (RIMANSI) in providing training that increases the capacities of Mi-MBA board and staff.
Mejia acknowledged that there are certain challenges in the submission of an MBA's annual statements, especially when it comes to proper recording of the MBAs. Despite these challenges, Mejia also shared that the submission of the annual statement was a success. "Naging successful naman," she shared. "Lahat ng questions nasagot. Natulungan naman sila at lahat ng finacilitate natin on time naman nasubmit."