The Microinsurance MBA Association of the Philippines (MiMAP also known as RIMANSI) attended the respective Annual General Meetings (AGM) of CARE MBA and NSCC MBA to primarily provide a lecture on microinsurance to the general membership of the microinsurance MBAs.
MiMAP (RIMANSI) Training and Communications Officer Allelie Ruth Mojica attended the second AGM of NSCC MBA on May 9, 2019 at the NSCC Plaza Hotel and Convention Center in Caoayan, Ilocos Sur. While, MiMAP (RIMANSI) Program Officer Hannah Marie Mejia attended the ninth AGM of CARE MBA on May 17 at the St. Jude Cooperative and Event Center in Quezon Province. Mejia was also accompanied by MiMAP (RIMANSI) Actuarial Staff Gideon Bani De Jesus. He was there to discuss matters regarding the launch of CARE MBA's newly developed Golden Life Insurance Plan.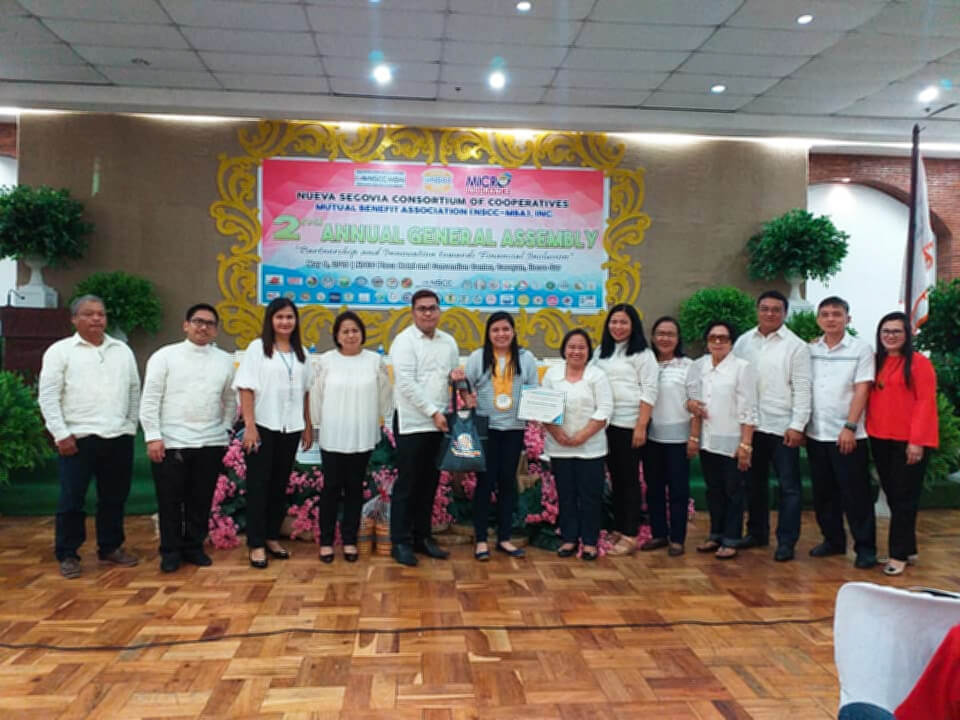 The session on microinsurance primarily introduces Mi-MBAs to the basics and peculiarities of microinsurance, mutuality, mutual benefit associations (MBAs), and the Mi-MBA sector. The session also packages microinsurance with savings and loans as complementary financial services. These would allow for comprehensive protection of families and even small businesses.
They also placed focus on how MiMAP (RIMANSI) assists Mi-MBAs. This includes work the association does in relation to market outreach, capacitating Mi-MBAs and dialoging with regulators (particularly the Insurance Commission.)