TANAY, RIZAL— Microinsurance MBA Association of the Philippines (MiMAP, also known as RIMANSI) had the 2019 Annual General Meeting (AGM) from March 20 to 22 of 2019. Around 60 board and staff from the association and its network of Mi-MBAs were in attendance.
Day one of the 2019 AGM on March 20 was held at the Ace Hotel & Suites in Pasig City which was dedicated to a Learning Session entitled "Investment Strategy and Policy Development." Board and management from the Mi-MBAs in attendance were present to further their knowledge on matters relating to investments and organization policies. This session was conducted with the help of MiMAP (RIMANSI) Independent TrusteesWilfredo Llanto and Camilo Casals who handled the matters regarding investments and policies, respectively. BPI AMTC Co-Head of Clients Segment Division Yvette Mari V. De Peralta also provided a brief presentation on the subscription status of the MiMAP network to the BPI Bayanihan Balanced Fund (BBBF).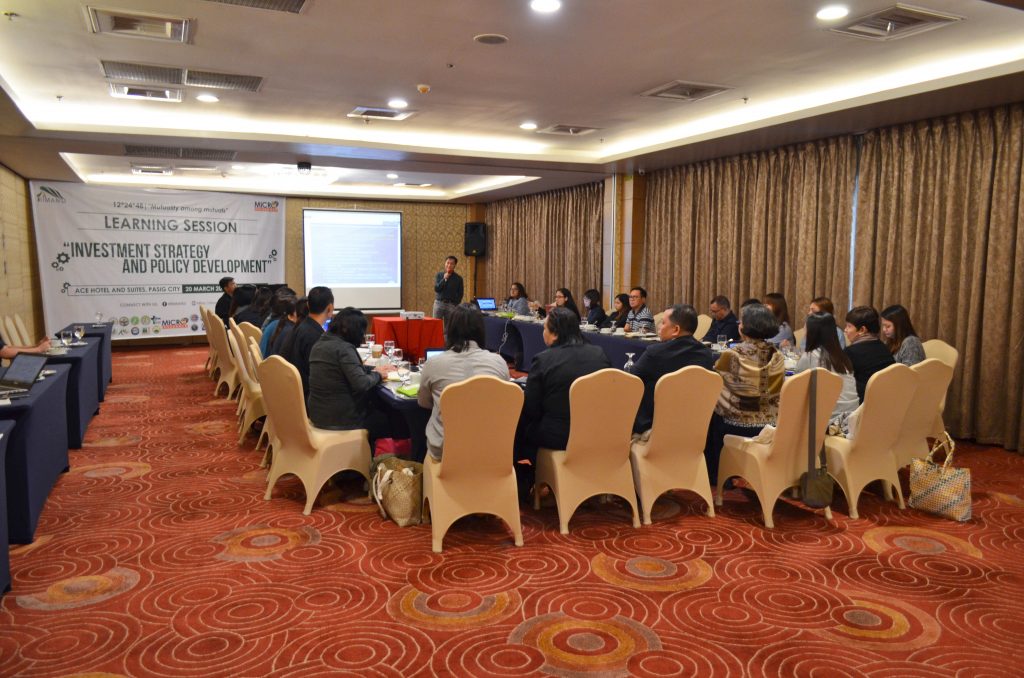 On the second and third day of the 2019 AGM, the participants moved to the Bakasyunan Resort and Conference Center in Tanay, Rizal for the review of the association's 10-year strategic plan (second day), and for the board and general assembly meetings (third day).
The review of the strategic plan among the board officers and members of MiMAP (RIMANSI) was facilitated by Kasgana-Ka Credit and Savings Cooperative (K-Coop) General Manager Maria Anna de Rosas Ignacio on March 21. The results of this review highlighted that the association needs to continue and intensify the work it is doing which is guided by three pillars of advocacy, capacity building, and resource mobilization and generation.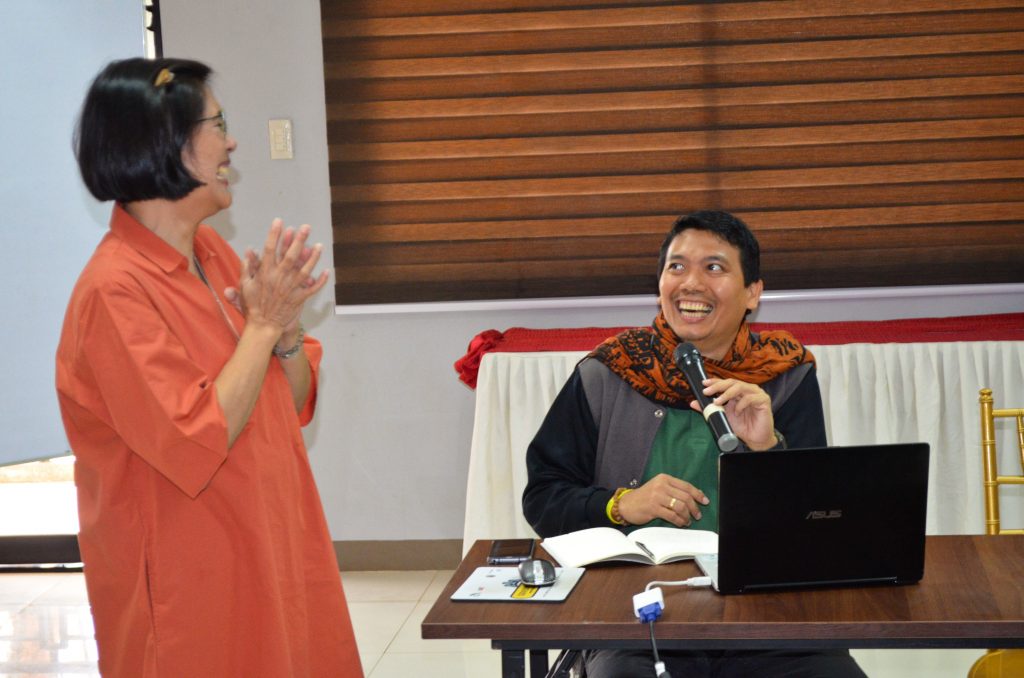 On the other hand, the first board meeting for the year was conducted on the morning of March 22, followed by the general assembly meeting in the afternoon. Attendees for this session were composed of members from MiMAP (RIMANSI)'s network. The accomplishments and key board resolutions were presented during this segment of the AGM, as well as the annual work plan and budget for 2019.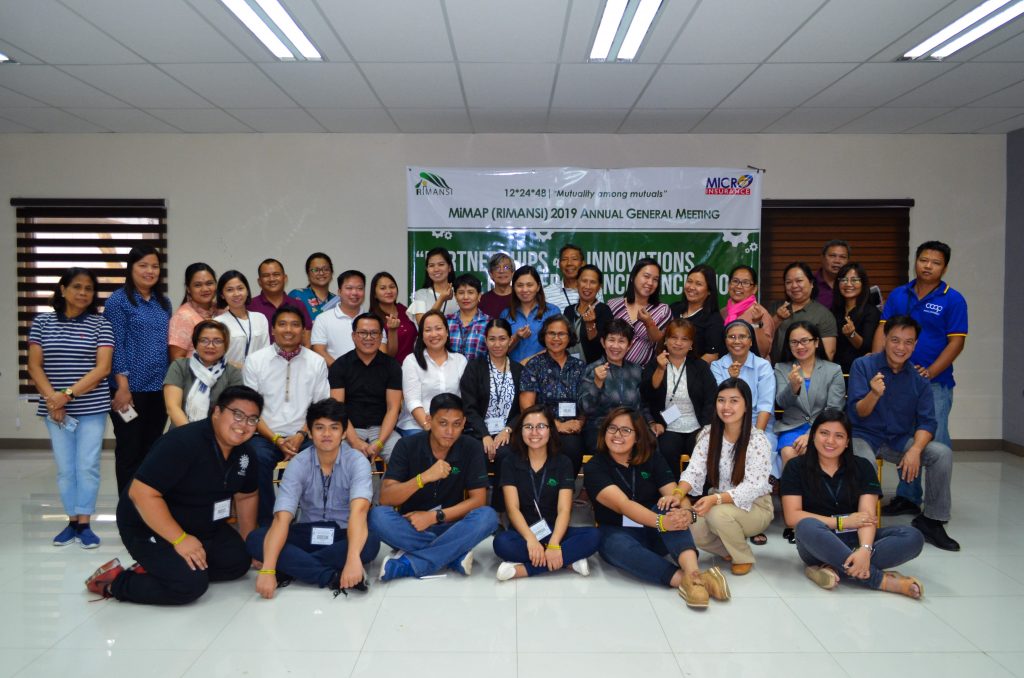 To end the AGM, the election of the 2019-2020 MiMAP (RIMANSI) board members took place. The following were selected and elected as the association's Board of Trustees for 2019-2020:
Chairman Emeritus – Dr. Jaime Aristotle Alip;
President – Silvida Antiquera;
Vice President – May Dawat;
Secretary – Sr. Adelia Oling;
Treasurer – Emeteria Quijano;
Trustee – Violeta Aquino;
Trustee – Roberto Dalit;
Trustee – Pelagia Mendones;
Trustee – Elena Velasco;
Independent Trustee – Camilo Casals;
Independent Trustee – Wilfredo Llanto;
Advisory Board – Dr. Epifanio Maniebo.