The Microinsurance MBA Association of the Philippines Inc. (MiMAP) or RIMANSI, conducted a Governance and Anti-Money Laundering Act (AMLA) Workshop for 42 newly elected board members and senior staff of nine microinsurance mutual benefit associations (Mi-MBAs), from October 9-11, 2019 at the Bayview Park Hotel in Ermita, Manila.
The Governance and AMLA Workshop is a three-day workshop that is regularly conducted by MiMAP to assist Mi-MBAs in complying to the mandate of Insurance Commission (IC) that newly elected board members are to join trainings on governance and AMLA within six (6) months after their election. As such, MiMAP runs the said workshop twice a year.
For the workshop in October 2019, MiMAP invited experts from the Institute of Corporate Directors (ICD), former Board President of Mi-MBAs, Kasagana-Ka Cooperative (K-Coop) General Manager Maria Anna Ignacio, MiMAP Independent Trustee Camilo Casals, and key representatives from IC and AML Council Secretariat to serve as resource persons of the workshop.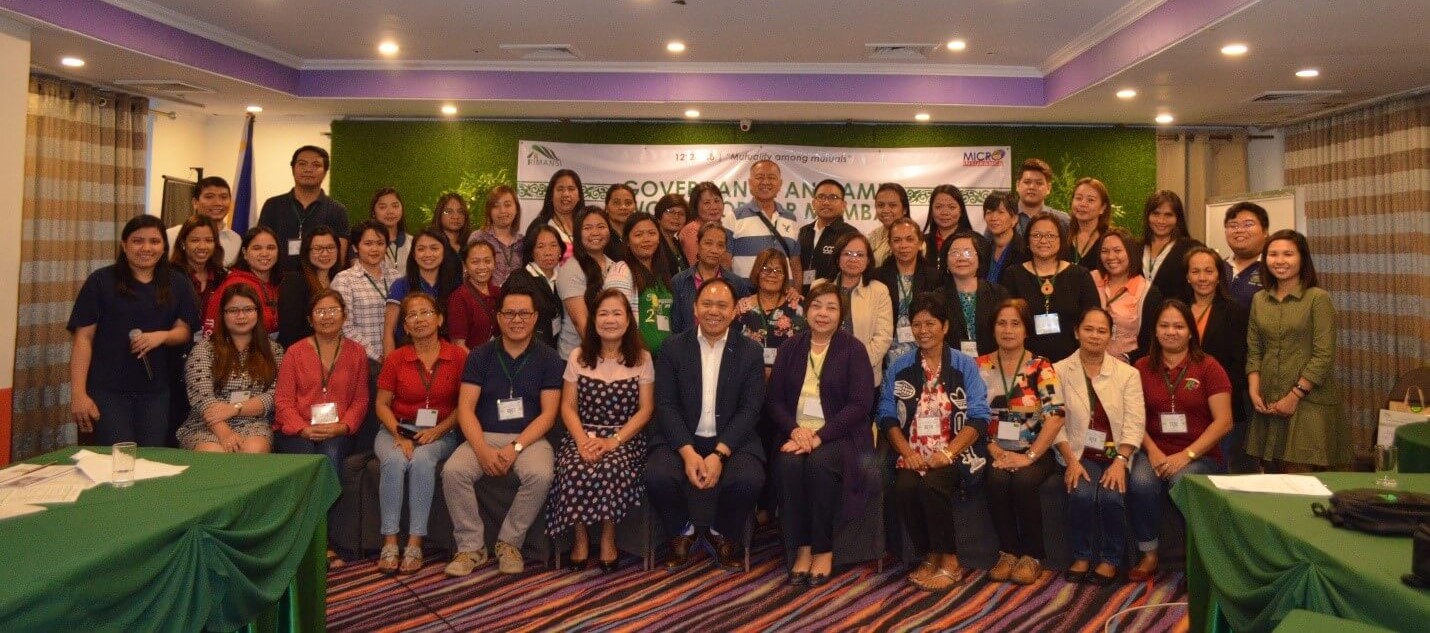 On the first day, Silvida Antiquera, MiMAP President (and KMBA General Manager) delivered the welcoming remarks and shared the importance of Governance and AMLA Workshop in guiding participants to learn the principles needed in properly leading their respective Mi-MBAs. She said, "para mas guided sila sa principles ng framework on governance kasi 'yun yung babantayan, paano natin dapat pinapatakbo ang ating samahan…kailangan updated tayo para sa serbisong gusto nating gawin."
Allelie Ruth Mojica, MiMAP Training and Communications Officer, added that the specific objectives of the workshop are to let participants know the regulatory requirements that each Mi-MBA need to comply; present and explain governance concepts and principles as well as the board's roles and responsibilities; and introduce mutuality as a prime consideration and guiding principle in performing each one's role in the Mi-MBA.
But before going into the specific sessions that addressed the abovementioned objectives, MiMAP Program Officer Hannah Marie Mejia and Executive Director Jun Jay Perez presented a briefer which introduces microinsurance and Mi-MBAs, respectively, to set the program.
With the tone set, Bank Officer Atty. Arnold Kabanlit from the AML Council Secretariat gave the overview of the Anti-Money Laundering Act. Senior Insurance Specialist Lorena Barrera of IC-Life/MBAs/Trust Division, and Senior Insurance Specialist Wilma Conde of the IC-Microinsurance Division, talked about Governance in SEGURO Indicators (Enhanced Performance Standards) and the IC Regulatory Compliance Requirements, respectively.
Afterward, Roberto Bascon Jr., Director of the Corporate Governance Analytics at ICD ended day one by discussing the ASEAN Corporate Governance Scorecard (ACGS). In particular, he gave an overview of the 2018 ACGS results. He talked about the scorecard and what the Mi-MBA sector can improve upon. These recommendations reference the results of their scores and the measurement tools used to quantify governance performance.
On the following day, Fellows of ICD – Dr. Pedro Benedicto, Jr. and Rev. Fr. Jose Victor Lobrigo – were present to introduce corporate governance concepts and principles and discuss the policy and strategy role of the board, respectively.
Pilar Garcia, Former CARD MBA President, and Isabel Iliw-iliw, Former Kasagana-Ka MBA President, were also present in the second day to share about significant involvements and experiences in performing duties as Board of their respective Mi-MBAs i.e. in policy making and strategic planning, as well as challenges experienced and lessons learned as a BOT, and some thoughts and tips for the new BOT members.
Lastly, Erlando Maniebo, General Manager of RIMANSI Mutual Solutions Insurance Agency Inc. (RMSI), introduced the agency's microinsurance products and services that would complement the needs of Mi-MBAs.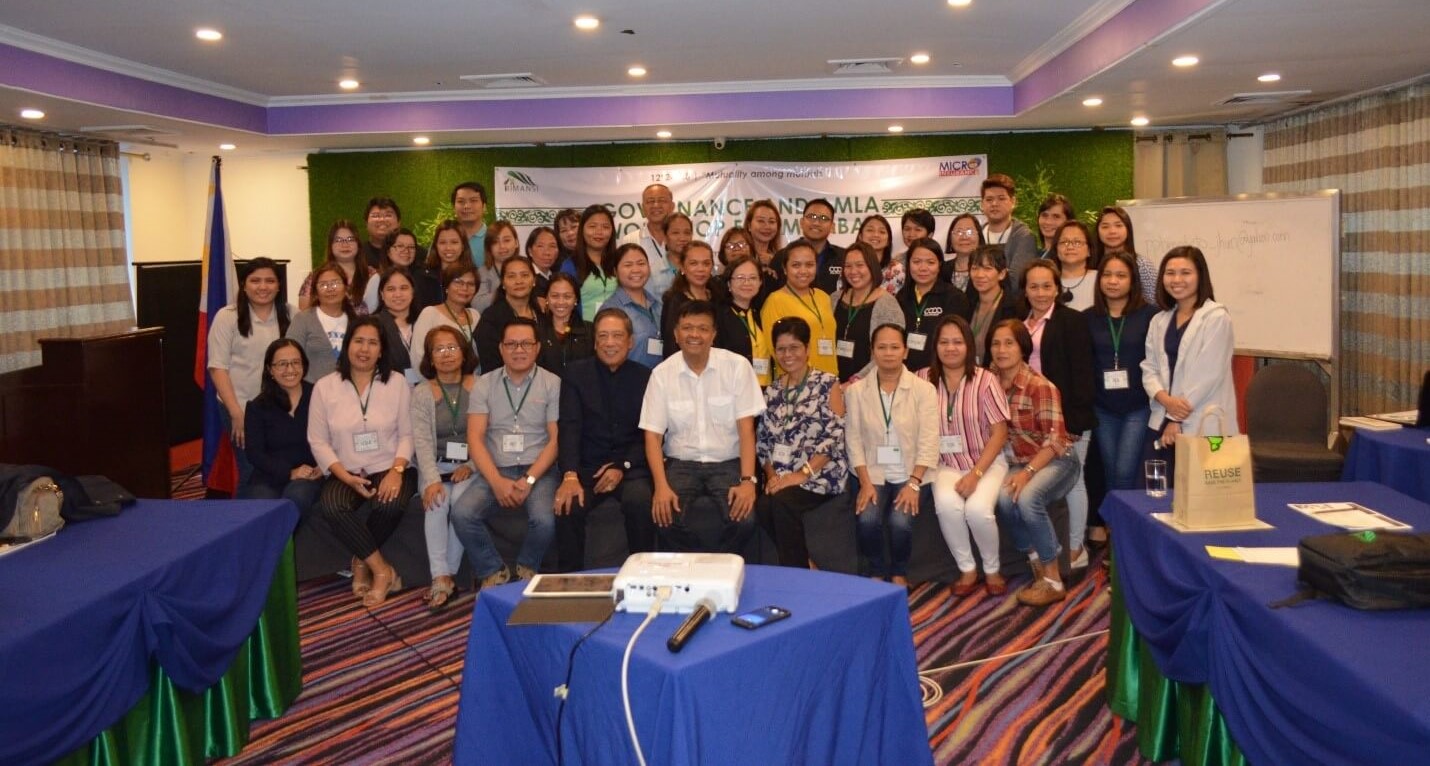 On the third day, the monitoring and accountability role of the board was then discussed by MiMAP Executive Director Perez. This was followed by the session of K-Coop General Manager Ignacio who shared the importance of performance evaluation of the board and general manager as part of fulfilling one's accountability to the Mi-MBA they serve. She also provided samples on doing the assessment collectively and individually.
For the last session, MiMAP Independent Trustee Casals, introduced the mutuality concept as a business practice and a collaborative means to compete with other players in a market. He emphasized that as Mi-MBAs are built on the principle of mutuality, its board, management and staff therefore exercise mutuality in performing their roles and responsibilities for better governance.
To cap off the three-day workshop, MiMAP Board of Trustee and SEDP MBA General Manager Roberto Dalit summarized the key takeaways for the workshop. He said that the Board of Trustees manifest the rights and obligations of the organizations they serve, therefore it is reasonable that each of them be able to practice good governance. Lastly, he quoted Indian Prime Minister Narendra Modi saying, "good governance cannot remain merely a philosophy, concrete steps have to be taken for realizing its goals."