TACLOBAN — Microinsurance MBA Association of the Philippines (MiMAP, also known as RIMANSI) organized a microinsurance training for 19 Insurance, Savings and Loan Advocate (ISLA) facilitators from Leyte on February 07-08, 2019 at the Ritz Tower de Leyte, Tacloban City. The training titled "Emphasizing the Role of Microinsurance Distributors in ISLA" is part of the Microinsurance Distributorship Program under the Bagong Araw Philippines: Rebuilding through Microinsurance and Women's Microenterprises or PREMIUM Project.
ISLA is a new microinsurance distribution channel built on the tried and tested Community Savings and Loan Association or COSLA. It will facilitate access of community members – even from the hard-to-reach areas – to risk managing financial services such as savings, loans and microinsurance. Enterprising and well-networked sari-sari storeowners are engaged to organize and facilitate the risk managing financial services to the ISLA groups in order to create a financially healthy, wealthy and secured families and communities. Thus, it is critical for the ISLA facilitators to understand especially microinsurance and microinsurance products that will be offered to the ISLA members.
MiMAP (RIMANSI) consultant Camilo Casals initiated the training by orienting facilitators. He started by emphasizing the shared values of health, wealth and security. He attributed these as desirable conditions that microinsurance distributors and their communities will have to strive for as they work.
Beginning the workshop proper, Daryll Estrada of CPMI discussed with the ISLA facilitators the microinsurance products that they would be selling such as Protektahanan, Dakila Plan and Sagip Negosyo. Key components of the products discussed included product features and benefits, respective enrollment, claims and renewal policies and processes. Hands were raised throughout this portion of the workshop, as each of the facilitators had questions to raise.
At the tail end of day one and up until the end of the program, MiMAP (RIMANSI) consultant Ferdinand Alversado took over to workshop with facilitators on how to become effective presenters and marketers of microinsurance products. Each of the 19 social microentrepreneurs had an opportunity to showcase and review their skills toward executing their roles as distributors.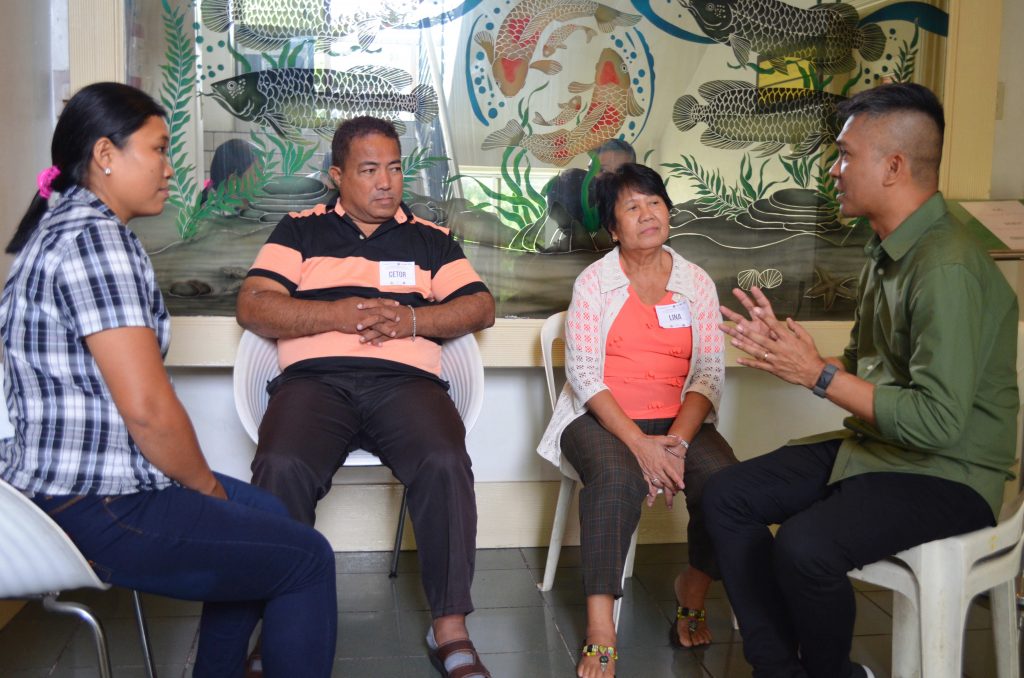 The training ended with the handing over of policies and brochures of microinsurance products that are to be issued to ISLA members; the facilitators were then presented their certificates of attendance.