Tacloban—On May 24 2018, MiMAP (RIMANSI) conducted the Insurance Forum: Risk Protection Strategy for Business Resiliency at Hotel XYZ in Tacloban, Leyte. MiMAP organized the forum in partnership with the Philippine Chamber of Commerce & Industry (PCCI) Tacloban Leyte, Inc. Around 55 members of the business community within Samar and Leyte attended to discuss insurance as a risk protection strategy that will help promote business resiliency.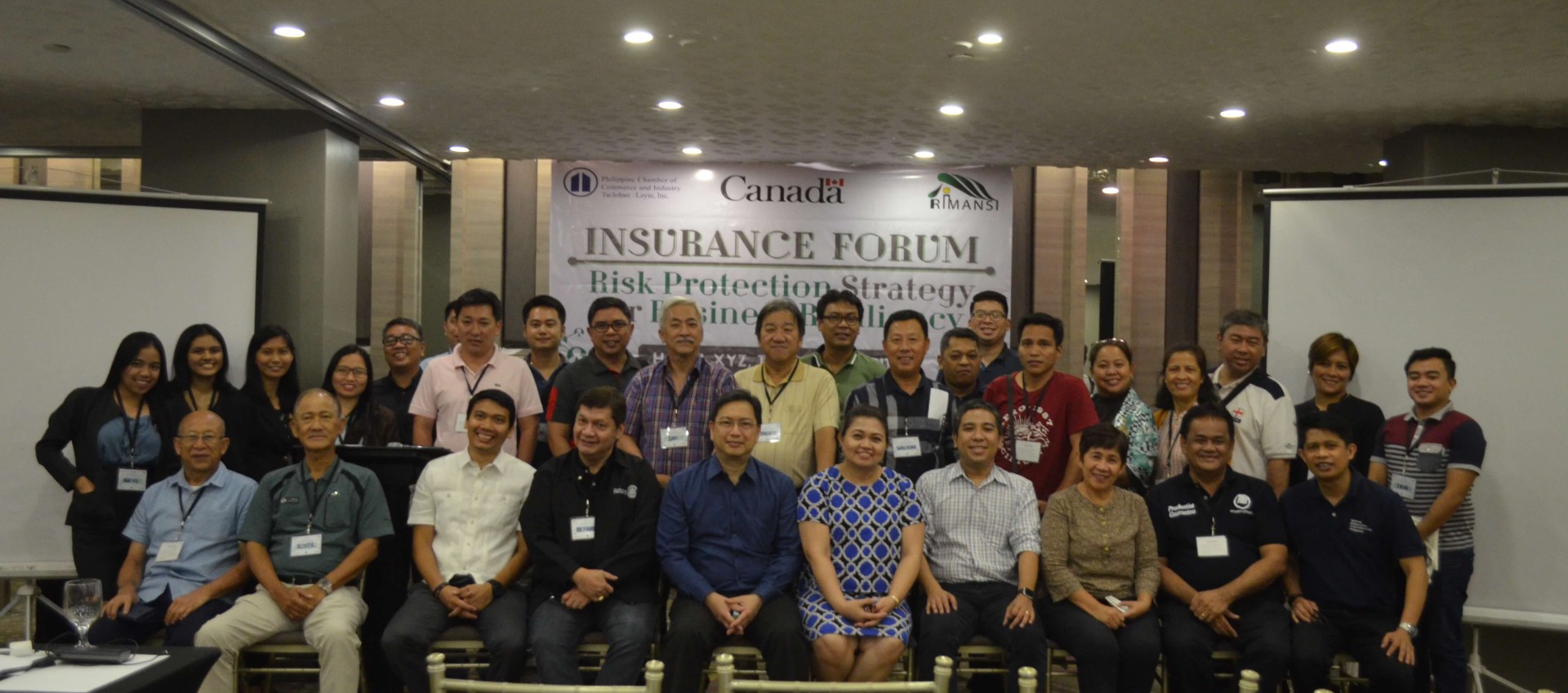 Mr. Wilson Uy, president of PCCI Tacloban-Leyte, Inc. welcomed the resource persons, guests and participants. While Ms. Diolina Mercado gave a brief background of the Bagong Araw Philippines: Rebuilding through Microinsurance and Women's Microenterprises (PREMIUM) Project supported by the Government of Canada.
The keynote speaker of the forum was Deputy Insurance Commissioner Dorothy Calimag. She shared key developments from the non-life insurance industry, including non-life insurance sector regulations, performance and regulatory directions.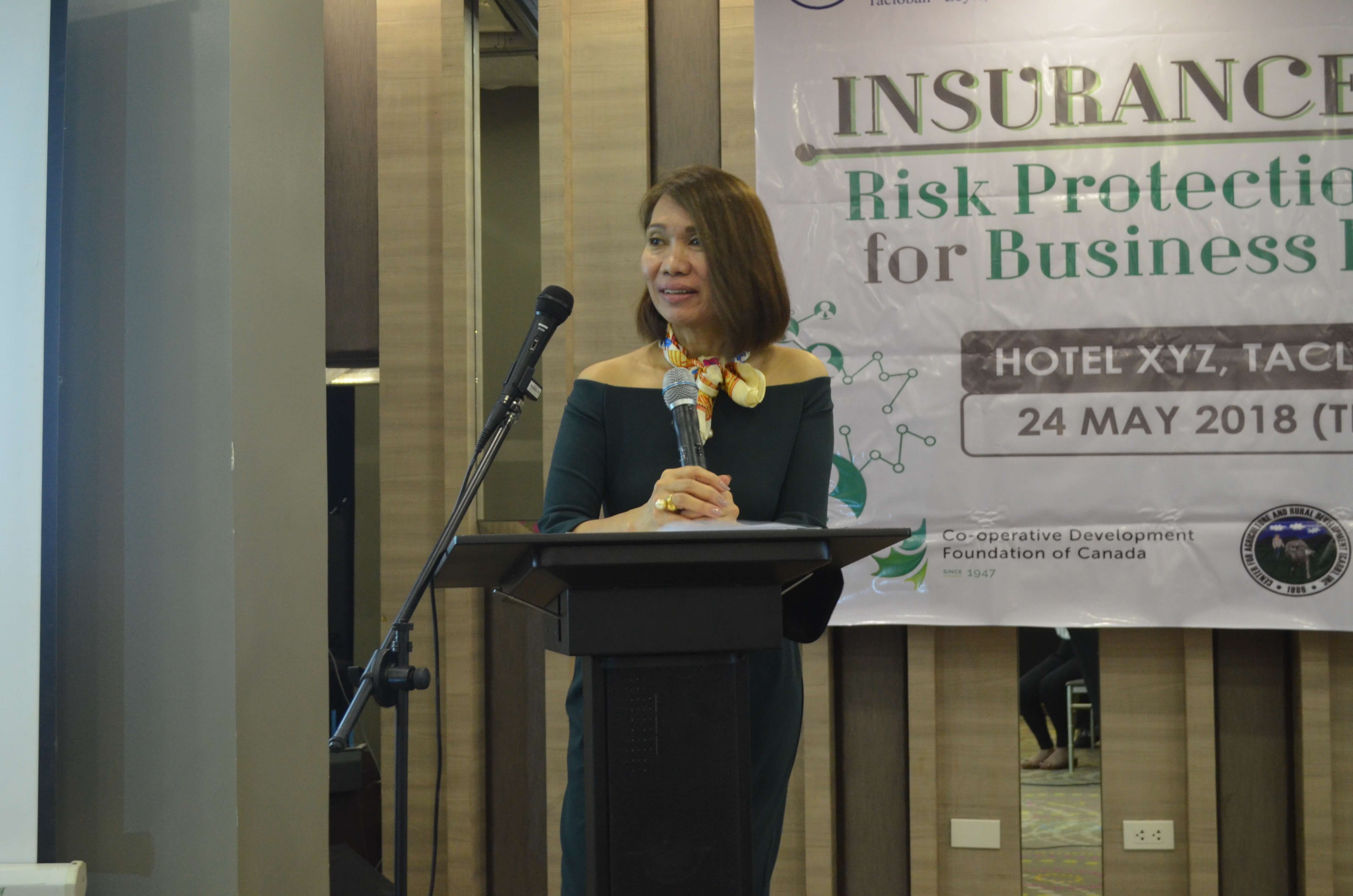 Key topics in the forum included the following: (1) resilient business supply chain, (2) non-life insurance and business resiliency, (3) calamity and business interruption insurance, (4) innovative models for non-life insurance distribution, (5) improving non-life insurance claims experience of clients and (6) reinsurance for business risks. Resource persons from different private companies such as the Micro Ventures, Inc., Western Guaranty Corporation, AIG Philippines Insurance Inc., Prudential Guarantee and Assurance, Inc., and National Reinsurance Corporation of the Philippines (NatRe) discussed the aforementioned topics and highlighted that ensuring risk protection for both sari-sari stores and their suppliers is an important element of the resilient business supply chain.
Non-life insurance, such as calamity insurance or business interruption available in the market today through agents, brokers and, recently, through online community, can reinforce business resiliency in recovery, rebuilding and re-financing of calamity-affected businesses. Additionally, it was emphasized that the practice of 'utmost good faith principle' for both the insurer and insured improves claims experience of policyholders, special mention is the prompt loss notification and acknowledgment. It is also worth noting that with reinsurance mechanisms in place, insurance companies will be able to pay claims no matter how big the losses are.
 Other discussions and agreements surfaced during the forum including sharing of information materials with location of suppliers, distributors and sari-sari stores for the business continuity roadmap being developed as part of ensuring the resiliency of business supply chain; as well as using of available data in the webpage especially of the Insurance Commission for the business community in the area to become more aware and updated on the non-life insurance industry in the country.